As a male, I can say that I'm not afraid of too many things in life. Heights and snakes are two of my fears, but there's one that tops both of those and it terrifes me to death (no pun intended).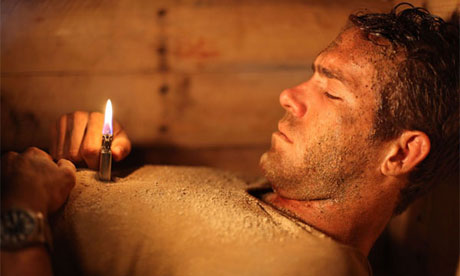 (Photo via Guardian).
My biggest fear is being buried alive. I still haven't watched the Ryan Reynold's movie about the scenario because I might have a panic attack. I also will not be reading this book based on ACTUAL scenarios of people being buried alive.
The book Premature Burial and How it May be Prevented is filled with stories of people buried alive. Most of the stories are from the late 1800's but it's still creepy to me. That's why I'll be getting cremated when I pass, which won't be until I'm 120 because I plan on living forever.
The book is now on Amazon and you can read more about it here, only if you wish to be creeped out...like me...