ONLY read the following if you want to read about tonight's premiere episode of "The Bachelor"! PLUS look at the bottom of the post to see who the rumored "winner" is!
Episode 1: Los Angeles, CA (26 down to 19)
- Arie showed up to the mansion to film a segment with Sean about his journey, they reminisced about their time with Emily, Arie gives Sean pointers on kissing, and it's a knee-slapping good time. Or something like that.
-9 girls have hometown videos: Ashley P, Kristy, Lesley, Robyn, AshLee F., Tierra, Desiree, Diana, and Sarah. The most memorable ones are Ashley P. telling all of us she already has a man in her life and that's Christian Grey from "50 Shades of Grey" and she wishes Sean would rip her clothes off and spank her. Becomes her running theme all through night one. Classy.
Tierra's hometown video actually has the producer behind the camera telling her that Sean is the "Bachelor" and she starts screaming and freaking out. I think she even tells her dog that she can't wait to introduce them. Which basically is foreshadowing for why she acts the way she does later in the season. Tierra is VERY excited to find a husband. Almost too excited. And usually, well, that never works on this show.
AshLee Frazier talks about growing up in 6 different foster homes then finally getting taken in by her current family. Tears are shed. A lot.
-As for the limo exits, I wouldn't say there's much that stands out. Ashley P whips out a tie Christian Grey style, Jackie puts lipstick on then kisses him on the cheek, who is then immediately followed by Selma who pulls Kleenex out of her awesome cleavage to wipe off Jackie's kiss (Yeah, that wasn't pre-planned at all). Robyn does a couple back handsprings out of the limo and falls on her head, Lesley brings a football and has Sean bend over and be the center while she stands behind him and checks out his ass, and Lindsay arrives in a wedding dress. When Tierra exits, she says one sentence to Sean about her half-heart tattoo on her finger and how she's looking for someone to close it up, and Sean tells her to wait there while he walks away. She thinks she's getting eliminated, but he comes back with a rose.
-Then after all 25 women have exited, Kacie Boguskie (from Ben's season) arrives in a limo by herself and Sean is pretty surprised. Kacie and Sean had met a couple weeks before the show and spent a few days together with other Bachelor/ette alumni. And Sean and Kacie do admit to each other of having met before.
-The three biggest things focused on in the first episode are Ashley P.'s "50 Shades of Grey" obsession, Sarah having one arm, and Lindsay's wedding dress. When Sarah utters a line like "I sometimes think I'm still single because I don't have two arms," then you know America is gonna get behind her and she will be the darling of the episode.
-As for Lindsay, her whole deal the first night is she loves to have fun, but is worried that Sean just doesn't "get" the wedding dress joke. Which causes her to drink. Definitely a little slurry on the words, and her 1-on-1 time with Sean is, ummmm, a tad awkward. But more awkward in a cute endearing way, and not an annoying attention grabbing drunk like Ashley P is. But yeah, Lindsay even says "I wish I was more sober" right before we see her with Sean. Which is basically the main storyline of the cocktail party into the rose ceremony, that Lindsay is worried Sean won't give her a rose because he might've been scared off by the wedding dress joke. She ends up getting the last rose at the ceremony.
-The 12 girls who get roses before the rose ceremony are: Tierra (only one to get hers right out of the limo), AshLee, Desiree, Robyn, Selma, Brooke, Catherine, Katie, Jackie, Leslie H., Sarah, and Diana. Which means:
Rose Ceremony Eliminations: Ashley H, Paige Vigil, Lacey Latka, Lauren Marchetti, KeriAnn Miranda, Kelly Dutton, and Ashley Palenkas.
The 19 women remaining after the first episode are:
Tierra LiCausi
Desiree Hartsock
AshLee Frazier
Selma Alameri
Robyn Howard
Catherine Giudici
Jackie Parr
Leslie Hughes
Sarah Herron
Amanda Meyer
Lesley Murphy
Kacie Boguskie
Kristy Kaminski
Daniella McBride
Taryn Daniels
Lindsay Yenter
Diana Willardson
Brooke Burchette
Katie Levans
To see an episode by episode rundown... go here:
Read more at http://realitysteve.com/2012/11/26/the-bachelor-sean-lowe-final-rose-spoiler/#GsyPAjxqHhziP3DA.99
If you REALLY want to be spoiled... Keep reading!! Final four scoop and the rumored final rose reciprent is coming up...
SPOILER ALERT!!
SPOILER ALERT!!
The final four are:
Lindsay Yenter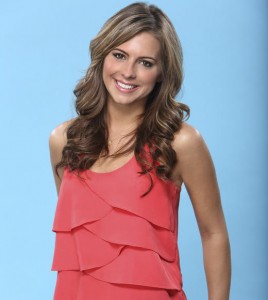 Desiree Hartsock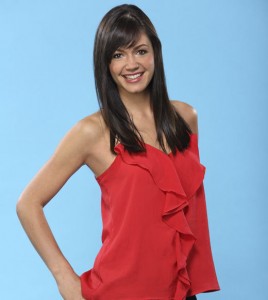 Catherine Giudici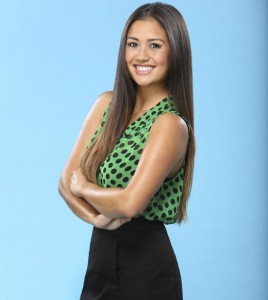 AshLee Frazier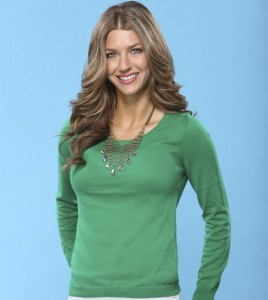 Rose Ceremony elimination: Desiree Hartsock
Episode 9: Overnight Dates (In Chiang Rai, Thailand, 3 down to 2)
Rose Ceremony elimination: AshLee Frazier.
Episode 11: (Final Rose ceremony, Lindsay vs Catherine)
Reality Steve has revealed that Sean did choose one of these girls. There was no craziness at the final rose ceremony. He didn't let the one he didn't choose go early or anything like that. Played out like many past final rose ceremonies have. Both girls come up to him individually, he dumps one and proposes to the other.
Sean is engaged to Catherine Giudici.
Read more at http://realitysteve.com/2012/11/26/the-bachelor-sean-lowe-final-rose-spoiler/#GsyPAjxqHhziP3DA.99