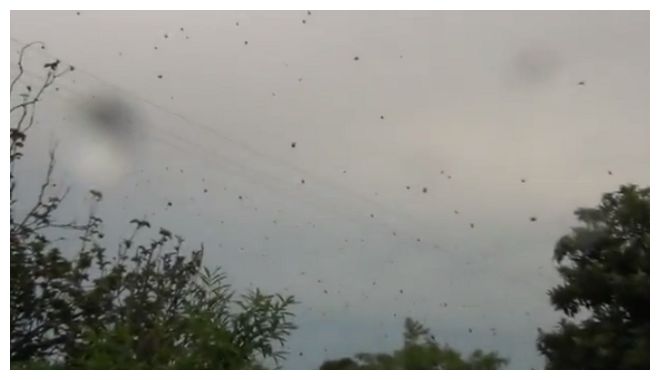 I'm not just exaggerating either, this is probably the most disturbing thing I have seen. Imagine if you walked outside of your house and it was raining SPIDERS! Not little baby spiders, although that would be pretty scary as well, but HUGE spiders!
Now it wasn't literally raining spiders but it looks like it. Appreantly this species of spider team together to create giant nests. (BLEH!)
If you are even A LITTLE arachniphobic, you may not want to watch this video. It has hundreds of GIANT spiders in it. If you are brave enough, click the play button.
This is a video captured by 20-year-old web designer Erick Reis in Santo Antônio da Platina, Brazil