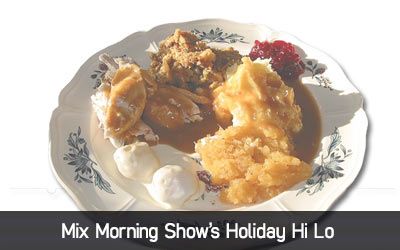 SO CLOSE!! Only a few hundred numbers to choose from left for the Holiday Hi-LO!
Let me just say that yes I am ashamed of doubling the amount of calories normal people are supposed to eat but you know what? I had fun! Here are your guesses,
6am: 13,384 (Too Low)
7am: 13,340 (Too Low)
8am: 14,523 (Too High)
9am: 13,500 (Too High)
More chances in the 2pm and 6pm hour today! Good Luck!