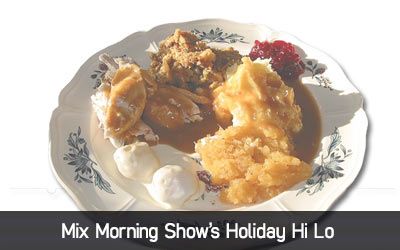 So far still no winner for the Holiday Hi-Lo game! If you missed the guesses in the morning at also in Diva Natalies and Just Plain Joe's shows then you can find out what people guessed below! WE are getting closer each day to a winner of the huge Prize Pack!
Diva show: 3500 (Too Low)
Joe Show: 8000 (Too Low)
6am: 19,447 (Too High)
7am: 16,127 (Too High)
8am: 11,500 (Too Low)
9am: 12,129 (Too Low)
Tune in tomorrow for 4 more chances to win!