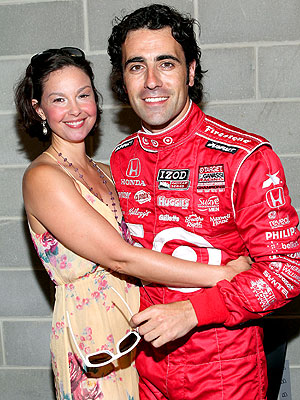 Ashley Judd and race car driver, Dario Franchitti, are splitting after more than 11 years of marriage.
They released a statement that said, "We have mutually decided to end our marriage. We'll always be family and continue to cherish our relationship based on the special love, integrity, and respect we have always enjoyed."
After being engaged for about two years, the couple tied the knot in a highly private ceremony in Scotland in 2001.
** While the two have been married, Franchitti has won the Indianapolis 500 three times: in 2007, 2010 and 2012.

** In addition to a decades-long acting career, Ashley Judd represented Tennessee as a delegate to the 2012 Democratic National Convention. Judd is also considering a political career. She would campaign against Republican Sen. Mitch McConnell in 2014.
-AJ